The Ultimate Wedding Workout Playlist
Are you sweating for the wedding? Then you might be looking for a little inspiration because, as we all know, motivation is half the battle. And there's no better way to give yourself that extra push than with a killer playlist. Whether you're trying to get pumped to try a new class, run an extra mile or do a few more push-ups, a few invigorating jams will definitely get you through. So add these 15 great beats to your sweaty soundtrack to help you meet your fitness goals, no matter what they may be!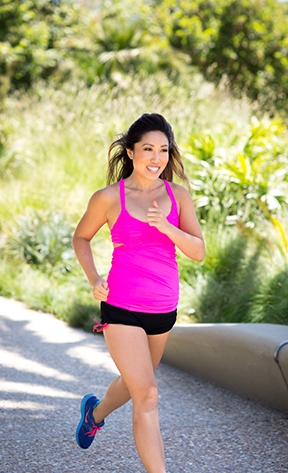 Photo by Valorie Darling Photography on Inspired by This.
The Ultimate Wedding Workout Playlist
1. "BO$$" by Fifth Harmony
2. "Lean On" by Major Lazer & DJ Snake
3. "I Want You To Know" by Zedd ft. Selena Gomez
4. "Clique" by Kanye West
5. "I'm Gonna Show You Crazy" by Bebe Rexha
6. "Blank Space" by Taylor Swift
7. "I Love Rock and Roll" by Joan Jett
8. "I'm An Albatraoz" by AronChupa
9. "Shower" by Becky G
10. "I Need Your Love" by Calvin Harris ft. Ellie Goulding
11. "No Diggity" by Blackstreet
12. "Booty" by Jennifer Lopez ft. Iggy Azalea
13. "Pass That Dutch" by Missy Elliott
14. "Shooting Star" by Bag Raiders
15. "Something in the Water" by Carrie Underwood
We've got more playlists!
15 Must-Play Songs That Will Have Everyone Dancing
8 Songs to Leave Off Your Wedding Playlist
Planning a wedding? Get the step-by-step wedding planning guide.