5 Easy Wedding Guest Hair Tutorials
Wedding Season is upon us, Loverlies! And if you're a guest gearing up for all those nuptials you'll be attending, well, you may be doing the math and feeling a little bit overwhelmed. According to the annual American Express Spending and Tracker Survey, invited guests can expect to pay an average of $673 PER WEDDING. To save yourself some money, skip the salon — you can totally rock a special hairstyle without shelling out the cash money. Here are five easy DIY hair tutorials that are guaranteed to have you looking your best on the big day. Choose one, master it this weekend, and then rock it all season long!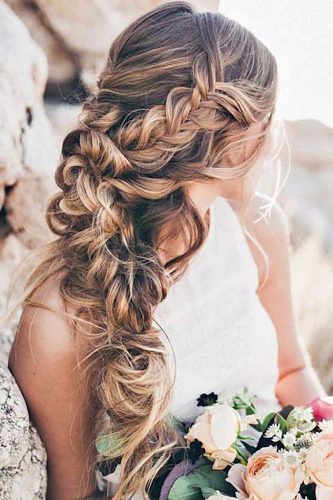 Wedding Guest Hairstyles
1. Milkmaid Braids Tutorial via The Beauty Department
2. Sock Bun Hair Tutorial via Wendy's Lookbook
3. Double Twisted Ponytail Tutorial via Luxy Hair
4. A Twisty Do For Short Hair Tutorial via Refinery 29
5. A Messy Faux Bob Tutorial via Birchbox
— By Alexia Conley
Planning a wedding? Get the step-by-step wedding planning guide.