3 Experts Dish On Letting Your Bridesmaids Choose Their Looks (Without the Drama)
If you want to give your bridesmaids the option to choose their own hair and makeup on the big day, you've got to do it in the right way! After all, while you want your gals to look and feel like themselves, you also want to make sure it works with your wedding vibe.
Photo by Joaquin Ponce 
To determine the best way to keep some control without hurting your 'maids feelings, we've asked a few style experts to share their best advice:
"One of my favorite tips is to have what I call a 'Stylefile,' which is an assortment of different hair and makeup looks that have been pre-approved by the bride on an iPad or laptop for the bridesmaids to choose from. Providing visual options makes the beauty process run smoothly on the wedding day." -Jennifer Covington Bowers, Pincurls & Paint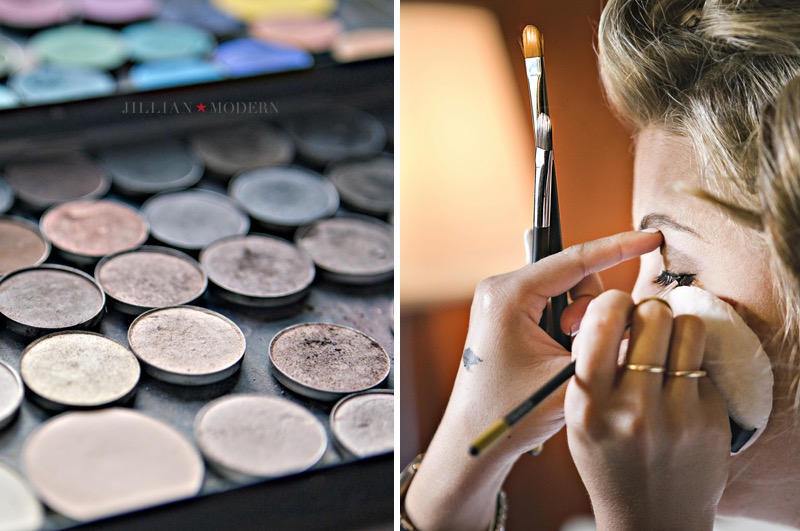 Photo by Jillian Modern | Hair and Makeup by Pincurls & Paint
"I think the more you can let your bridesmaids choose about their looks on your wedding day (dress, hair, makeup, shoes) the better! Giving your bridesmaids some control over their appearance will make them feel more comfortable and ultimately more excited to participate. However, the bride needs to be honest about how much control she is willing to cede – the only thing worse than not letting your bridesmaids weigh in is to say you are going to and then take it back!" – Joanna of Joanna August
"Thank goodness for inspiration sites like Loverly and Pinterest! You can put together an inspiration board for your bridesmaids to pull ideas from, which is super helpful. It's great if you can give bridesmaids a guideline that stays true to your wedding/theme." – Janel Benson, Fiore Beauty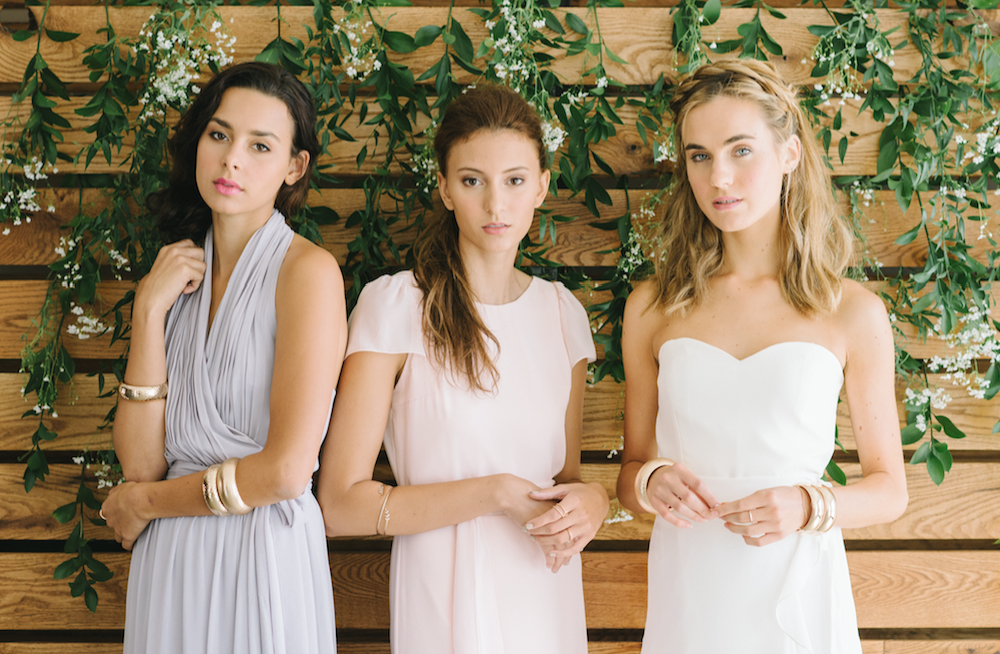 Photo by Krista Mason | Hair and Makup by Kacee Geoffroy | Flowers by Flower Duet | Dresses by Joanna August
"To avoid misunderstandings, hurt feelings, or over-the-top, dramatic, scene-stealing looks, I would strongly recommend setting some parameters. For instance, tell your friends they can choose any updo style or that you prefer all of their hair to be down. For makeup, consider selecting approved inspiration images for them to choose from with palettes you are comfortable with. Setting guidelines allows for the bride to achieve an aesthetic she is comfortable with while still giving her friends the freedom for self expression and individuality – everyone wins!" – Joanna, Joanna August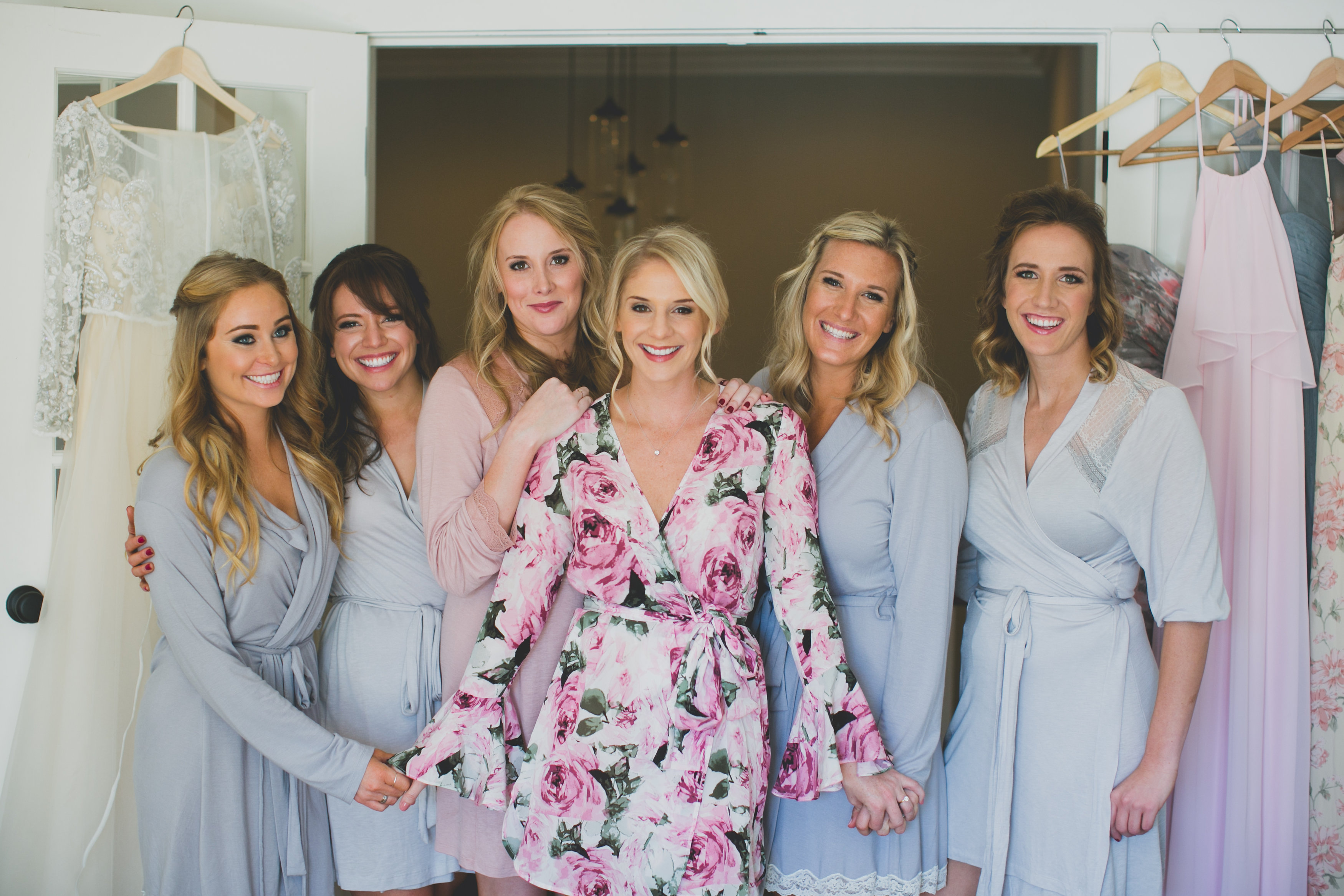 Photo by Floataway Studios | Hair and Makeup by Fiore Beauty
"Talk to your beauty team. They can help steer your maids in the right direction if they are unsure of their 'look' or are going for something completely wrong!" – Janel Benson, Fiore Beauty
Want more big day beauty ideas?
5 Hairstyles to Try This Spring
8 Amazing Hair Secrets to Know