From wedding favors to wedding flowers, there are plenty of parts of your big day you and your sweetheart can do yourselves! We've rounded up 60 of the best wedding DIY ideas from Lover.ly and our editorial partners to inspire you!
1. DIY Glitter Photo Booth Backdrop
2. DIY Flower Garland Decoration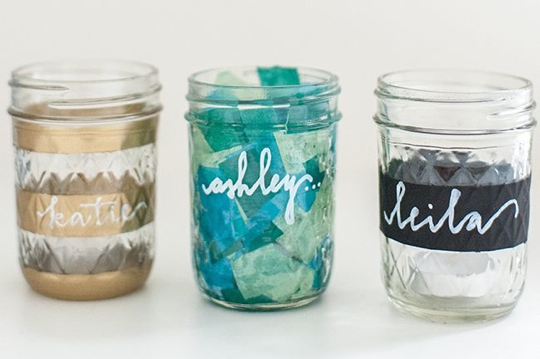 4. DIY Nautical Rope Vase
6. DIY Tissue Paper Tassel Garland
7. DIY Woodland Rose & Birch Centerpiece
11. DIY Nautical Chart Coaster
13. DIY Asymmetrical Floral Headband
19. DIY Sock Bun
21. DIY Gold Fruit
23. DIY Paper Flower Hair Pins
25. DIY Easter Egg Holder Place Cards
26. DIY Succulent Wedding Favors
27. DIY Gold Spray Paint Mirror
30. DIY Monogram Dessert Toppers
31. DIY Dessert Table Favors: Gift Bags
35. DIY Valentine's Day Heart Garland
36. DIY Wedding Favor: Salt Scrub
37. DIY Pastel Ornament Cake Toppers
38. DIY Mason Jar Treats: Escort Cards
39. DIY Glitter Dipped Feathers
42. DIY Lace-Wrapped Wedding Invites
45. DIY Vineyard Wedding Welcome Bag
46. DIY 3-in-1 Wedding Hair Styles
47. DIY Fresh Spring Makeup Look
49. DIY Wreath Place Card Holder
52. DIY Gold Leaf Decorative Glasses
59. DIY Tassels
Happy crafting, Loverlies!
You May Also Like